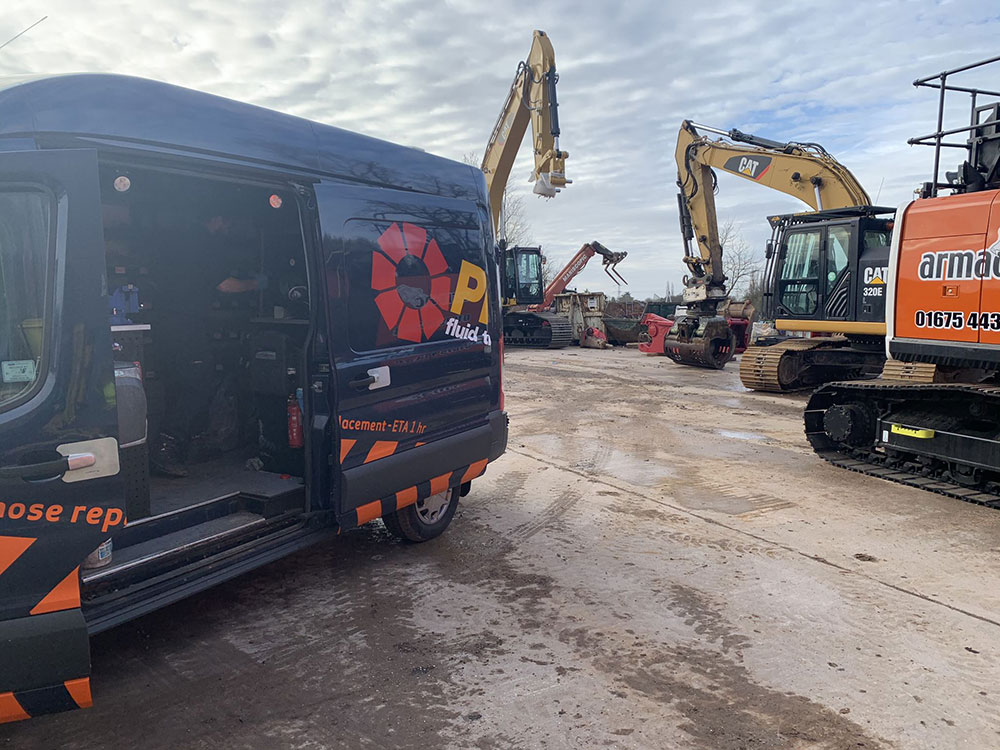 Keeping plant hire moving
Plant Hire is an ever-increasing industry, growing in scale year-on-year. As the sector expands, the need for hose servicing and emergency breakdown response also increases. Pirtek is the only business to offer these services from 86 centres nationwide, with skilled hydraulics technicians who can be on site within one hour.
Here for you day and night
Our highly trained hydraulics technicians are on call for emergency breakdowns 24/7, so no matter what time of day you need us; we'll be there – always within an hour. Having 86 centres strategically placed throughout the UK and Ireland puts us in a unique position to fulfil this promise, ensuring minimal downtime to your business.
Experts in plant hire hydraulics
Emergency on-site hydraulics service within one hour, 24/7.
Hose flushing to clear all contamination, prior to fitting.
Bespoke hydraulics equipment manufacturing and custom solutions.
On-site oil testing and fluid analysis to monitor cleanliness.
Martin Hood
Marwell Zoological Park
50° 59′ 27.40″ N
1° 16′ 46.54″ W
"Pirtek offered the best solution and completed the job in no time at all with a minimum of disruption. They were a highly professional and efficient team."
Steve Bishop
Syd Bishop & Sons
51° 22′ 58.37″ N
0° 8′ 7.64″ E
"As a national company we find ourselves working from anywhere. It's reassuring to know that wherever we go, the same reliable Pirtek service is just a phone call away."
Byron Bucket
Ground Fleet Support
50° 30′ 16,24″ N
2° 41′ 47.64″ N
"They provide excellent service and are always there for the odd emergency. I can cope with the demands of the airport because I have Pirtek when I need help."
Do you have any questions or would you like to know more?
Fill up the form and one of our experts will be able to assist.