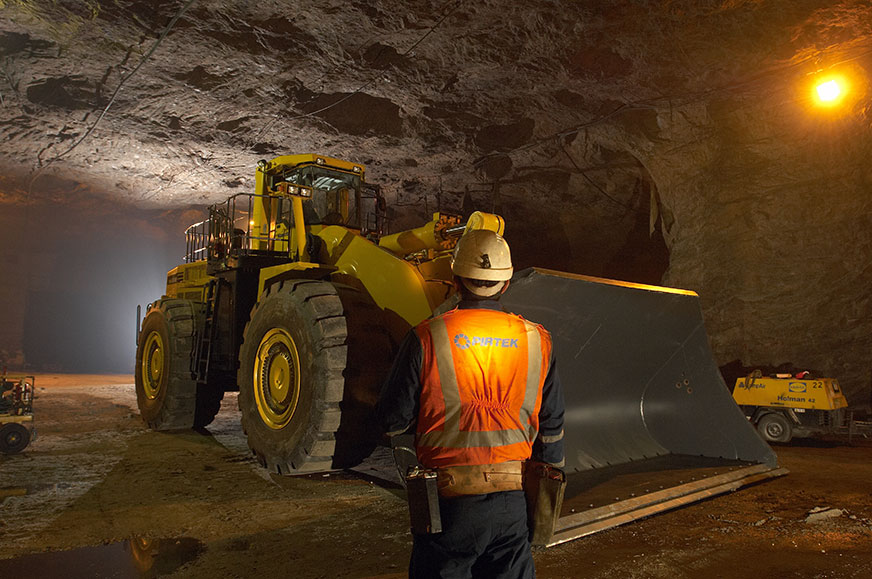 Keeping mining & quarrying moving
Unexpected downtime in the mining and quarrying sector can result in missed deadlines and profit losses, so it's vital that when a hydraulic hose fails it gets replaced quickly – and to a high standard. Pirtek can provide that peace of mind, with a nationwide network of hydraulics technicians who can be on site in just one hour.
Built to do the job
Our hydraulic systems for mining and quarrying are built from the highest quality and durable stainless steel, while each hose is reinforced and approved for underground use. We can also maintain your operation with regular machine servicing and non-urgent hose replacements, minimising your risk of downtime.
Experts in mining and quarrying hydraulics
24/7 emergency hydraulic hose replacement with you in one hour.
Equipment built using high-grade stainless steel to offer durability.
All jobs undertaken by trained Pirtek technicians – never subcontractors.
Total Hose Management service to maintain your hydraulic systems.
Alan Smith
Cemex UK Ltd
51° 40′ 25.25″ N
0° 27′ 21.95″ W
"I only use Pirtek for repairs and breakdown of the hoses, they are the first company I consider as soon as there's an issue and I also praise the turnaround time of engineers getting out to them."
Martin Hood
Marwell Zoological Park
50° 59′ 27.40″ N
1° 16′ 46.54″ W
"Pirtek offered the best solution and completed the job in no time at all with a minimum of disruption. They were a highly professional and efficient team."
Steve Bishop
Syd Bishop & Sons
51° 22′ 58.37″ N
0° 8′ 7.64″ E
"As a national company we find ourselves working from anywhere. It's reassuring to know that wherever we go, the same reliable Pirtek service is just a phone call away."
Byron Bucket
Ground Fleet Support
50° 30′ 16,24″ N
2° 41′ 47.64″ N
"They provide excellent service and are always there for the odd emergency. I can cope with the demands of the airport because I have Pirtek when I need help."
Do you have any questions or would you like to know more?
Fill up the form and one of our experts will be able to assist.