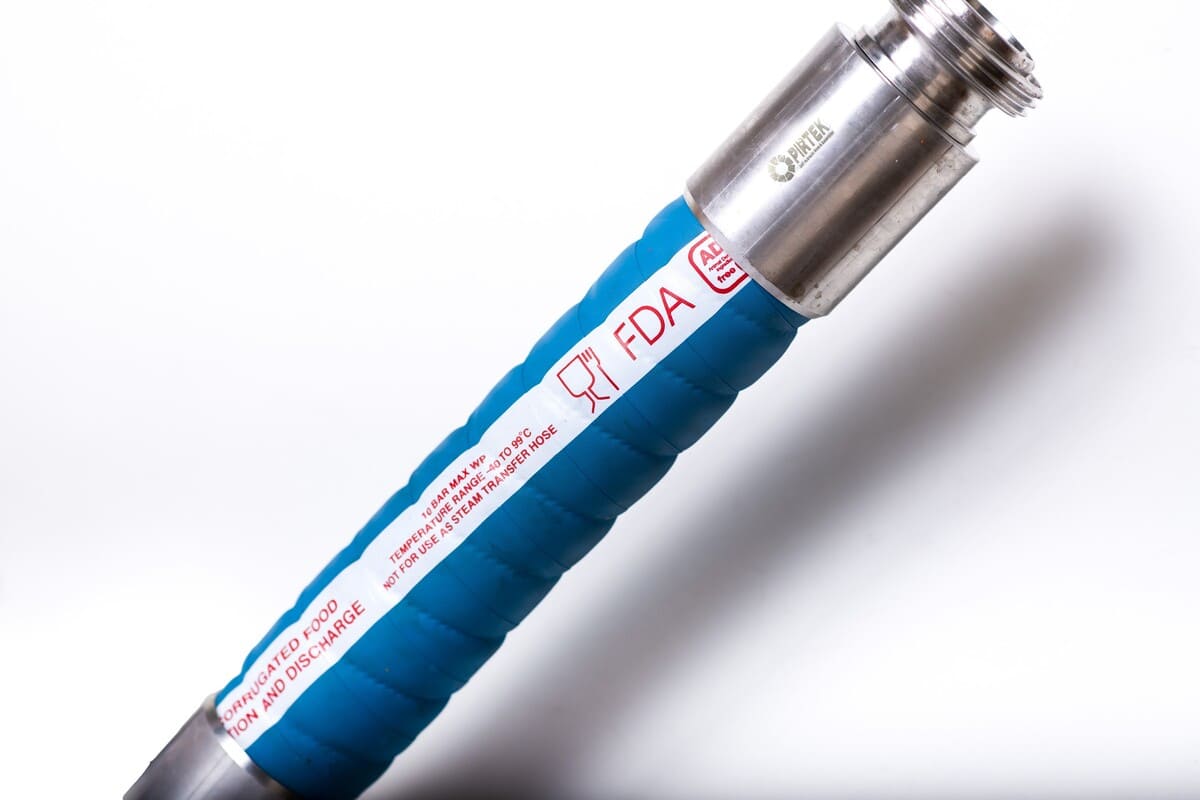 Keeping food & beverage moving
In the food and beverage sector it's crucial that contamination doesn't enter the supply chain, compromising product quality or endangering public health. Pirtek technicians understand the strict regulations governing food manufacturing, which is why each hose we fit is FDA compliant and made from the highest purity materials.
Hoses custom made to you
We stock a wide range of food hoses at each of our UK & Ireland centres, manufactured to industry specifications to ensure compliance. Our technicians are also trained to custom make hoses too. So if you can't find exactly what you need we'll happily work with you to design a clean, safe and efficient solution.
Experts in food & beverage hydraulics
Emergency on-site hydraulics service 24/7, 365 days a year.
Hoses made from highest purity rubber and plastics.
Dynamic hose flushing to wash out dirt or debris prior to fitting.
Regular servicing and planned maintenance to keep you in working order.
Martin Hood
Marwell Zoological Park
50° 59′ 27.40″ N
1° 16′ 46.54″ W
"Pirtek offered the best solution and completed the job in no time at all with a minimum of disruption. They were a highly professional and efficient team."
Steve Bishop
Syd Bishop & Sons
51° 22′ 58.37″ N
0° 8′ 7.64″ E
"As a national company we find ourselves working from anywhere. It's reassuring to know that wherever we go, the same reliable Pirtek service is just a phone call away."
Byron Bucket
Ground Fleet Support
50° 30′ 16,24″ N
2° 41′ 47.64″ N
"They provide excellent service and are always there for the odd emergency. I can cope with the demands of the airport because I have Pirtek when I need help."
Do you have any questions or would you like to know more?
Fill up the form and one of our experts will be able to assist.