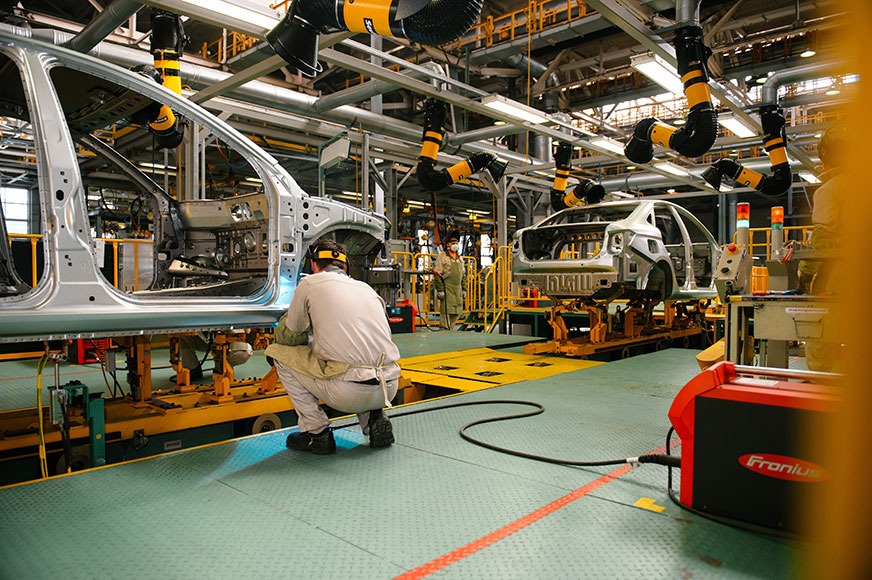 Keeping automotive moving
The automotive industry is a vital part of the Irish economy, recording billions in annual turnover each year. Along with a one-hour response time to emergency breakdowns – 24/7, 365 days a year – Pirtek technicians are also trained to offer several key services to keep the automotive manufacturing sector moving.
Complete turnkey solutions
While we're great in an emergency, our non-urgent hose replacement, routine maintenance and planned servicing can help to prevent downtime altogether. Solutions like our Total Hose Management put your hydraulics in our hands, so you're free to concentrate on your customers, knowing that Pirtek has you covered.
Experts in automotive hydraulics
24/7 emergency breakdown response with a one hour ETA.
Condition monitoring and preventative maintenance packages.
Asset management and tailored servicing.
Turnkey and custom hydraulic solutions.
Martin Hood
Marwell Zoological Park
50° 59′ 27.40″ N
1° 16′ 46.54″ W
"Pirtek offered the best solution and completed the job in no time at all with a minimum of disruption. They were a highly professional and efficient team."
Steve Bishop
Syd Bishop & Sons
51° 22′ 58.37″ N
0° 8′ 7.64″ E
"As a national company we find ourselves working from anywhere. It's reassuring to know that wherever we go, the same reliable Pirtek service is just a phone call away."
Byron Bucket
Ground Fleet Support
50° 30′ 16,24″ N
2° 41′ 47.64″ N
"They provide excellent service and are always there for the odd emergency. I can cope with the demands of the airport because I have Pirtek when I need help."
Do you have any questions or would you like to know more?
Fill up the form and one of our experts will be able to assist.