Our health and safety competent person, Martyn Smart, has carved a promising career within Pirtek over the past twenty five years and has trained countless of technicians on best practices when it comes to working with hydraulic systems. In this exclusive interview, we find out about his role within Pirtek as well as his biggest achievements.
When did you join Pirtek?
I joined Pirtek in 1997.
Did you start in your current role?
I started as a mobile sales and service technician before taking on the role of centre manager at Pirtek Birmingham. I then joined the Pirtek UK training team in 2004 and went on to become national training manager in 2005/6. This worked out really well for me as the Pirtek UK training centre was at the time, based within Pirtek Birmingham centre. 
Did you always dream of a career within health and safety?
No. Becoming a parent made me very safety conscious and drove me to think more about the health and safety culture. We previously had an external company running health and safety for Pirtek (which I learnt a lot from), and I thought this was something which should be taken in-house. So, in 2009, I stepped in and became national training/ health and safety manager for the organisation after gaining the appropriate qualifications. 
I am now very passionate about health and safety and have worked closely with my colleague Darren Whitehead to develop comprehensive risk assessments and training courses which drill down into the health and safety surrounding hydraulic systems.
What is it about this job that you love?
Bringing new concepts and ideas to other people's way of thinking. I like to use my passion and drive to help change the single-minded vision which can sometimes be present when it comes to working practices. My role also gives me a sense of belonging; I'm relied upon for my expertise and advice – it makes me feel valued.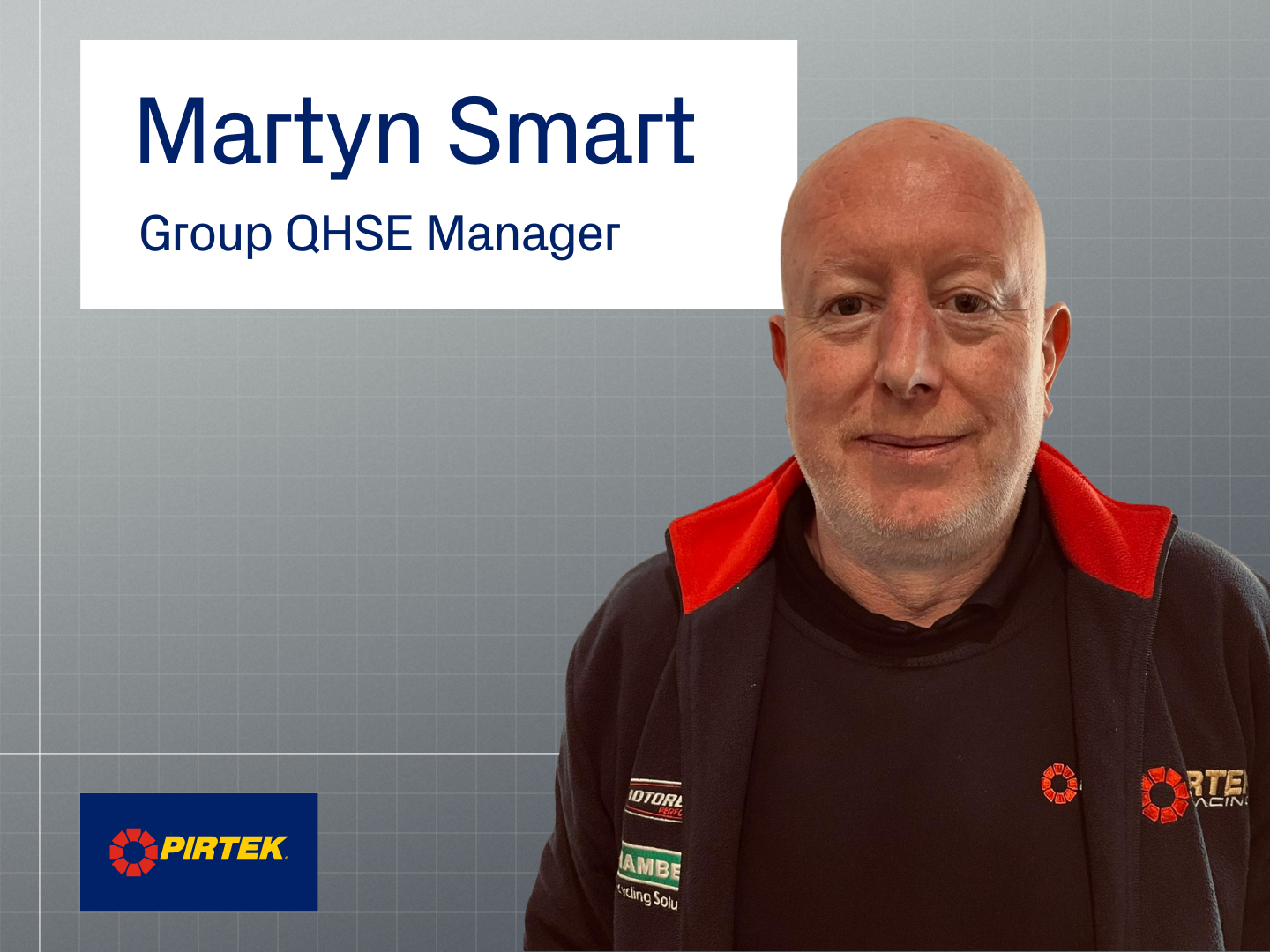 What does a typical day entail?
My role not only covers health and safety, but it also includes quality auditing and environmental management. I can have a plan in place for how my day will start but things can happen which take priority. One urgent phone call can mean I drop everything e.g., if there is a serious incident, I will go straight to the car and can be soon travelling to anywhere across the country. When you do a job like this, your day can be very unpredictable. When it is quiet, it gives me time to reflect on what's happened and take away learnings from route cause analysis. It's all about how we can learn from incidents and put preventive measures in place to reduce the likelihood of a further incident from happening. When I'm not on-site investigating an incident, I will be conducting audits or helping centres to be compliant with all our standards and operational procedures. 
What's your biggest achievement?
Aside from having my daughter, I'm proud of how I have developed the Pirtek training centre and department from a small room in a borrowed building to an 8000 square foot purpose built facility equipped with the latest technology.  A close second would be the introduction of the Pirtek Fluid Power Glove into the industry.
What questions do you get asked the most?
The most asked question is "I need some advice on what to do in a situation" and each situation can be different. Second "where can I find this Martyn?" We have a central location for all of our documents and procedures but centres still like to pick up the phone to ensure they are looking for the correct document. And third is, "are we allowed to use ladders?". 
The short answer is yes. It's just about correctly using the equipment. 
In your opinion, are many people aware of all the H&S aspects involved in a hydraulic systems?
Pirtek technicians do as when they start, they go through extensive induction training, incorporating Health & Safey and hydraulic safety awareness. However, externally, many people are still unaware as in the past, health and safety surrounding hydraulic systems was never really publicised effectively. This has improved massively over the past five years as we have been working to educate people though our training programmes such as the hydraulic safety awareness course. I'm also chairman of the British Fluid Power Association (BFPA) Health and Safety Committee meaning I'm in a position to help drive awareness through this committee. 
What's the one piece of advice you would give to technicians who work with hydraulics?
Look after yourself and others. If you see someone doing something wrong, step in and you might just save a life that day.